Good Afternoon My Lovlies....
I hope you are all well..... what's the weather like
were you are .... here in my little corner of Cornwall it is still on
the dismal side, hardly any sunshine.... we are nearly in to June, can you believe
half way through the year already.......
well, my beloved horse Ace is till out of action at the mo,
but getting better I am glad to say, still hot tubbing his foot in the hopes
it will burst his abscess.... just a waiting game.....
so rode one of the stables horses this morning Cyril a big black chunka munka...
he is lovely and so strong, took a lot of holding... but thoroughly enjoyed it...
I am on a bit of a keep fit kick at the moment, and have started
to use hubbies Crazy Fit Massager...... and very good it is as well,
you stand on it, and it has various levels.... and of course
me being me, started of on a rather high level for a period of twenty minutes....
well.... talk about itch... my legs, arms and bum itched like mad when I got off,
but the thing that worried me was it made my brain rattle !!!! well that's what it felt like..
so of course Googled it to see if the reaction I had was normal...
the itching yes, it is because it gets the circulation moving,
( Blimey I must have been dead when on got on the machine ) enabling the calories
to be burnt of, and the brain rattling is not normal, that feeling is because
I stood on it with my legs straight, and I should have had them slightly bent....
maybe I should start to read instructions.....
On a more less Brain rattling note, decided to join in with the fun over at
and below is my entry....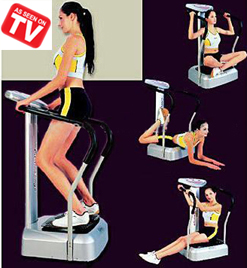 Look Bent Legs that's the way to do it.....no not me on the machine
Recipe for My Design
5 by 5 White Base Card
Covered in various digital design sheets from the the digi kit Antique
All of the other elements are from the same digi kit
Image is from Lunar Girl